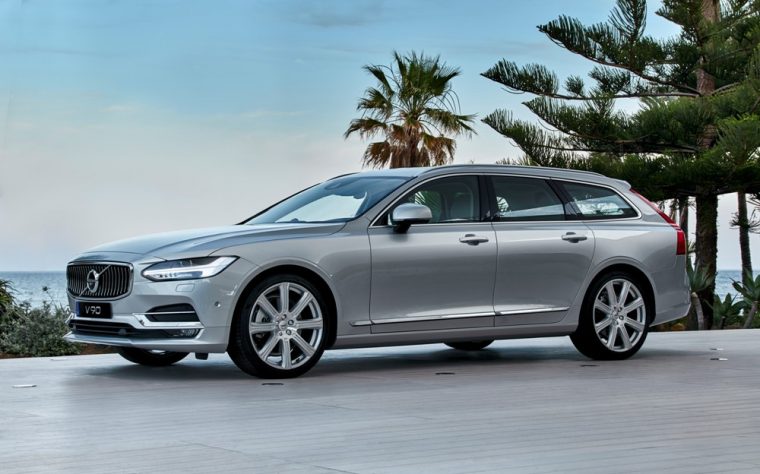 Volvo VW Lease Deals UK
Volvo are one of the critics' favourites. The multi-award-winning Swedish automaker has undergone quite a transformation in recent times – gone are the stereotypes of yesteryear where Volvos were viewed by many simply as being hardy workhorses.
The Volvos of today are a very stylish range of ultra-modern, slick vehicles that appeal to an audience who value the reliability and quality of build that made the firm so famous to begin with.
Volvo cars are still practical, they are still great business and family cars and they are still synonymous with safety.
Nowadays, however, they are packed with the latest infotainment and in-car tech, turning heads wherever they go.
Volvo Model Range
Volvo models include the Volvo V40 Hatchback & Cross Country, the medium-sized Volvo V60 Estate (also available in Cross Country form), the medium-sized Volvo S60 Saloon that rivals the Audi A4, Mercedes C-Class and BMW 3 Series and the Volvo V90 Estate that is a variant of the large executive S90 Saloon. Again, this is available as a Cross Country Estate and the V90 is also offered as a T8 Twin Engine hybrid.
Volvo's popular SUV range include its smallest Sports Utility Vehicle, the Volvo XC40. Moving up to the mid-sized XC60, this competes with the Audi Q5 and Land Rover Discovery Sport. Probably the most famous of all is the Volvo XC90, which is a large, seven seat luxury 4WD SUV, rivalling the likes of the Land Rover Discovery and Audi Q7.
Both the Volvo XC60 and the Volvo XC90 are available with T8 Twin Engine hybrid engines.
Volvo Contract Hire from Egon Car Leasing
If you are looking for a highly competitive Volvo contract hire deal, Egon Car Leasing are specialists in finding premium vehicles at low monthly lease prices.
Good resale values on Volvo cars and great discounts that we have negotiated with our main dealer UK suppliers and manufacturers are passed on to you as the end user, to make sure that getting into the driving seat of a new Volvo is more affordable than you may have ever thought possible.
Browse our Volvo special leasing offers or contact us via our website or by calling one of our dedicated Team today on 01952 290 949 or to discuss your requirements in more detail.