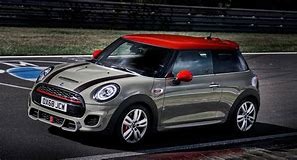 MINI Lease Deals UK
MINI is a British automotive marque, owned by BMW. The premium German manufacturer 'reinvented' the MINI back in 2000 and the results were quite amazing.
The MINI's ongoing popularity has resulted in a whole raft of siblings that have been expertly designed to meet every need of the modern car buyer. Fantastic build quality, in-car tech, outstanding engines, keen handling and sharp design have all created a huge desirability factor for the MINI.
Because of this, the MINI which enjoys good residual values, which is why leasing a MINI can be a very shrewd move. With Egon Car Leasing's discounts from UK main dealers and our wide portfolio of lenders, we offer extremely competitive contract hire deals across the entire MINI range.
MINI UK Model Range
The original 3-door hatchback that started the ball rolling for the modern MINI is still as popular as ever, but now it has several stable-mates.
These include the 5-door MINI Hatchback, the top-selling MINI Convertible, the MINI Clubman estate and the MINI Countryman SUV (sports utility vehicle).
The rapid and engaging MINI John Cooper Works is powered by a high-performance petrol engine and boasts sharp handling – thrills are certainly guaranteed with this variant!
MINI Contract Hire from Egon Car Leasing
Whatever BMW MINI suits your lifestyle, at Egon Car Leasing, we are sure to have the perfect deal for you.
Browse Egon's interactive website to check out our range of MINI lease examples or call any one of our Team on 01952 290 949 if you have any queries or of course, if you would like us to prepare you a bespoke MINI quotation.