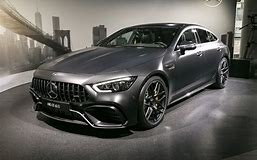 Mercedes-Benz Lease Deals UK
Mercedes-Benz are right up there along with the best of the best premium car marques. Firmly placed at the centre of the 'Big Three' – with its main rivals being Audi and BMW – the German automaker offers a diverse range of quality models to cover every sector.
Although Mercedes cars are certainly not a cheap motoring option if you are looking to purchase outright, good residual values combined with excellent discounts secured by Egon Car Leasing result in excellent value contract hire deals. In fact, monthly contract hire rentals on many Mercedes cars very often work out cheaper than ownership!
If you are looking at getting the most car for your money, it is well worth browsing our site and checking out Egon Car Leasing's Mercedes offers.
Mercedes UK Model Range
From small cars to top-end luxury vehicles and outstanding SUV vehicles, Mercedes-Benz really do have it all covered.
Models include: A-Class, AMG GT, B-Class, C-Class, CLC, CLA, CLS, E-Class, EQC, G-Class, GLA, GLC, GLE, GLS, S-Class, SL, SLC, G-Class (G Wagon), V-Class and X-Class pickup.
Estate (Shooting Brake), Saloon and Cabriolet offerings sit within the range – most Mercedes models are included in Egon Car Leasing's special offer listings for you to peruse at your leisure.
Mercedes Contract Hire from Egon Car Leasing
Egon Car Leasing makes driving a Mercedes more affordable than you may think and there is no need to wait for a quote, either! Just click through the Mercedes-Benz model offer of your choice and tailor-make your own leasing quote in seconds.
For advice and to discuss your Mercedes contract hire and lease requirements, please don't hesitate to contact one of our dedicated team via our website or by calling 01952 290 949.