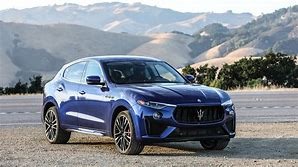 Maserati Lease Deals UK
Think Maserati, think sports cars.
Yes, Maserati is a prestige automaker with its heritage firmly embedded in car racing. Its modern range of passenger cars have benefited from the firm's proud roots and are beautiful, graceful yet powerful enough to promise even the most experienced driver real exhilaration on a day-to-day basis.
Maserati produce luxury cars that span from high-end saloons to grand tourers – there's even an SUV.
Inside all Maserati models, the quality of finish is exemplary – only the best soft-touch materials are used throughout and in-car tech is outstanding. Unlike some rivals, Maserati cars are as much of a feast to the eyes on the interior as they are when beholding from the outside.
The roar of the engine is the icing on the cake. Even diesel engine models have been tweaked to emit a sound that sets a Maserati out from the crowd – how about that for unrivalled attention to detail?
Maserati UK Model range
The 2019 Maserati model range in the UK currently includes: Ghibli, GranCabrio, GranTurismo, Levante SUV and Quattroporte.
Maserati Contract Hire from Egon Car Leasing
If you are looking to finance or take out a leasing contract on a new Maserati, Egon Car Leasing are experts in the field of premium car vehicle funding.
We are here to help guide you every step of the way and to offer bespoke quotations and impartial advice.
If you wish, browse our website to take a look at special Maserati contract hire offers or to discuss your requirements, please don't hesitate to contact us via our website or on 01952 290 949.