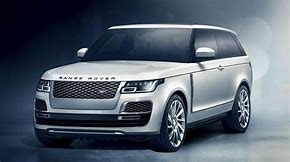 Land Rover Lease Deals UK
Land Rover is an iconic British manufacturer that specialises in the production of premium, capable off-road vehicles.
With all models benefiting from the latest technology innovations, Land Rover makes sure it is always one step-ahead of the competition when it comes to building cars that boast style, luxury, performance and of course, actual true off-road ability.
Land Rover UK Model Range
It was a sad time for many of us when Land Rover announced that they were ceasing production of the iconic Defender in 2016. Thankfully, this model is being bought back to life with an all-new 2020 Defender set to join the line-up, watch this space for details.
The rest of the range is thriving, with the ever-popular large SUV Discovery and its smaller sibling and replacement for the Freelander 2, the Discovery Sport selling well.
The SUV that changed rewrote the guidebook, the Range Rover Evoque, has outstanding resale values and has recently received an overhaul that has changed its design to meet with the more modern look of the stunning Range Rover Velar.
Ahead of the Velar is the larger Range Rover Sport SUV and at the top of the range is the undisputed King of the SUV, the Range Rover.
Land Rover Contract Hire from Egon Car Leasing
Whatever Land Rover leasing deal you require, Egon Car Leasing is sure to offer the best prices around. Click on the special offer of your choice right here on our website and get an instant online quotation – change your Land Rover lease quote to suit your requirements!
Please don't hesitate to contact us if you have specific advice or would like for us to prepare you a bespoke quotation on 01952 290 949 – we look forward to hearing from you.