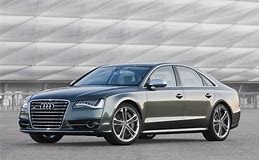 Audi Lease Deals UK
If you are looking for a great value Audi business or personal contract hire and leasing deal, Egon Car Leasing are here to make sure you get the very best possible Audi offer on the model and specification of your choice!
Audi is part of the multinational Volkswagen Group: one of the world's leading manufacturers of cars and commercial vehicles. Audi co-exist with Porsche, Lamborghini, Bugatti and Bentley in the specialist premium and supercar segment of the VW AG Group.
Audi – known as one of the 'Big 3' – is a leading prestige German automotive marque that boasts an extensive range of models. Featuring state-of-the-art technology and excellent engines, Audi models are universally admired for sleek design, comfort, sporty looks, advanced in-car tech and top-notch safety kit.
Audi Model range
Models include the A1, A3, A4, A5, A6, A7, A8 and sporty cars like the iconic TT and the R8 Supercar.
The German manufacturer have nailed the SUV sector with a sports utility vehicle to suit every need, from the small Q2 to the compact Q3, Q5, the large seven seat Q7 soft roader and the Q8. Fairly recently, the electric Audi e-tron EV has joined the line-up, too.
Audi Contract Hire from Egon Car Leasing
Egon Car Leasing provides competitive prices across a wide range of Audi vehicles, making sure that our clients get outstanding value for money on both business and personal leasing!
Best prices are always guaranteed across the Audi range with Egon Car Leasing. Browse our website today or call any one of our dedicated team on 01952 290 949.