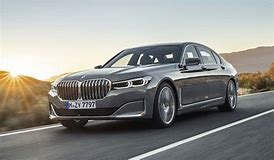 BMW Lease Deals UK
If you are looking for a business or personal contract hire and leasing deal on a new BMW, you've arrived at your destination! Egon Car Leasing is passionate about motoring and we are dedicated to bringing you the very best deals on a wide range of premium marque vehicles.
As one of the 'Big 3', competing against Audi and Mercedes-Benz has ensured BMW has stayed ahead of its game. It offers a wide range of vehicles – catering for every popular sector – and of course, it has high-performance variants that wear the famous 'M' badge with pride.
BMW are well known for producing 'driver's cars' – most of the models in the German automaker's range have rear-wheel drive as standard and boast excellent handling. They are also stylish and well designed, with each model's target audience's needs kept in mind.
BMW Model Range
BMW models include the 1 Series, 2 Series,3 Series, 4 Series, 5 Series, 6 Series, 7 Series and 8 Series. Its SUV range is very popular, with smart, sporty and practical cars on offer across the board. BMW's Sports Utility Vehicles start with an 'X' and include the X1, X2, X3, X4, X5, X6, X7.
There is also the iconic Z4 Roadster and BMW's pioneering and exciting 'i' electric vehicle (EV) models, the fully electrified i3 city car, and the rapid i8 Sports petrol-electric hybrid that's quick enough to rival the Porsche 911.
BMW Contract Hire from Egon Car Leasing
Egon Car Leasing has a Team of motoring experts who will be delighted to offer you impartial contract hire and leasing advice to help secure you the best BMW lease that's available to you.
Browse our website and check out our latest special offer and customise your quote to meet with your requirements. Enquire via our website us online or call us today on 01952 290 949!